Welcome to City of Truman

City of Truman....Welcome Home!

Welcome to the City of Truman, Minnesota. Truman is a community of 1,100 that lies twenty miles to the north of the Iowa border in south central Minnesota. Founded when the railroad came through the area in 1899, our city features an independent school district, exceptional quality of life, and a safe atmosphere to raise a family. We think you'll agree that Truman is truly a great place to call home!

In the City of Truman, we are defined less by boundaries on a map than by the sense of shared values our residents hold dear. Small town values, guided growth, preservation of historical, cultural, and natural heritage are just a few of the core principles that makes City of Truman a wonderful place to call home.

The city is interested in learning what you would like to see made available online. How often do you use the city website? Is the material provided useful? Is it easily accessible? What could we add, change, or remove to make the website better? Your feedback is welcomed. Please use the contact us form.
---

Code RED Community Notification Enrollment
Sign up to be notified by your local emergency response team in the event of emergency situations or critical community alerts. Examples include: evacuation notices, bio-terrorism alerts, boil water notices, and missing child reports.

Download CodeRED Mobile App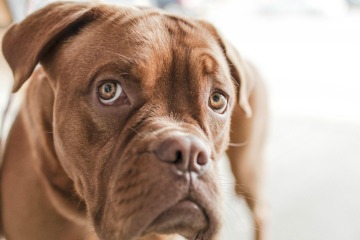 Support Local Animal Shelter
Looking for a furry friend to become a part of your family? Consider adopting a dog or cat from your local animal shelter. An adopted pet will provide unconditional love and companionship to all.
Featured News
Notice to Residents
7/27/2021
NOTICE TO RESIDENTS
Postal Guidelines for Mailbox Placement:
Height of Mailbox – 45" to 48" (Bottom of box 40")
Mailbox Alignment – Front of mailbox should align with backside of curb
Any mailboxes that are positioned farther out than the backside of the curb should be moved back so they...
2021 Truman Days Rummage Sales & Map
7/19/2021
The 2021 Truman Days Rummage Sale & Map flyer is here! Click here for the flyer.